About Us
Creating gardens of distinction and excellence for over 25 years
We've been creating high-quality garden designs since 1995
We are a team of award-winning professional garden designers, architects horticulturalists with a design and build focus on creating gardens in the Dublin, Kildare and midlands regions. We are a one-stop-shop for design and build.   Designing and constructing to the highest standards. 
We have been building gardens/spaces for 25 years. Our gardens are unique and stylish, functional and aesthetic. We design gardens that reflect the space and people who use it.
Our experience and diversity of projects have given us a good grasp of how to design spaces that are nurturing and engaging and you will find that our friendly team of designers and construction workers are down to earth, and comfortable to have around any home. We ensure that the designs we are implementing will enhance your home.
Garden Design And Development
Design And Build If Required
Home Extensions And Renovations
Planting And Soft Landscaping
Consulting And Project Management
Sensory And Therapeutic Gardens
Mature Plant Sourcing Service
Planting Schemes For Large And Small Gardens
"Sean and his team did an amazing job from start to finish.  I didn't have a lot of room to begin with but they did so much with so little, absolutely amazing.  A brilliant service"
Susan Wilson, Blackrock, Co. Dublin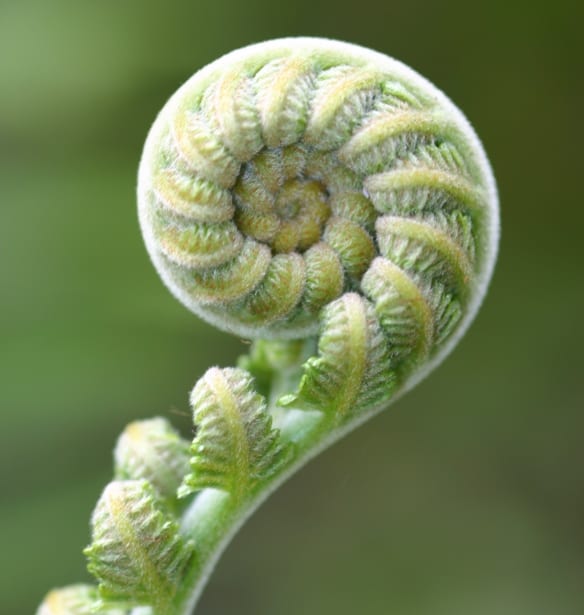 Why Creative Garden Design?
We are a company that has 25 years' experience of large and small scale developments across the country, and abroad. We work alongside many craftsmen who want to produce for you the best possible results and we know how to create a space that feels well designed both functionally and aesthetically pleasing. We have a good understanding of the design and build process and you can be confident in our approach to design and build.
Why We Are Different
The dream of unfolding the potential of your space is measured when we step into your space. We look to see the uniqueness of the people and the potential of the surroundings from within the house and garden. This will cast the die in how we harness the uniqueness of a garden design that gives you a product that reflects the people who you are.
We know from years of experience that it is important to listen to the client's ideas and get a feel for how the space will be used. Look at how the client is using the space and the elements and features that will make it unique.
There is a lot of trust that goes into this process and it is our years of experience that will give you confidence in why you should choose us.
As designers we can visualise what your space should look like, we get a feeling of the movement proportion and style of the garden, our years of experience will show when we hand sketch our ideas to you.
The first meeting we will Show you in sketches the possibilities of how the garden can look when finished We can create spaces that capture different styles and finishing's that will feel well-proportioned and balanced.
As horticulturalists, we choose plants that reflect our designs. The planting schemes can architecturally be pleasing or soft in appearance but with an emphasis on flowering and structure, In all of our garden designs, we place in some mature planting into our schemes where possible.
Meet Sean Keighran, MBG, RHS
Owner: Creative Garden Design/Landscape Designer/Horticulturalist
Sean has been designing and building gardens both large and small for over twenty years now. He has restored an 18 century garden and has been involved in garden design in both domestic and commercial projects both here and abroad. He is now concentrating solely on private work and enjoys the design and build process of going in to someone's lives and changing the way they live for the better.
He won a scholarship to Botanic gardens and has awards for design from GLDA for best design. He has done make over gardens for RTE in the past.
He has a keen interest in both the design and implementation of projects and has a good knowledge of design and construction and planting detail. Sean places an emphasis on good design and quality materials, that will best suit your project. He works with suppliers in importing where necessary plants and materials where required.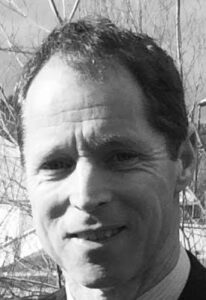 Meet Barry
Barry Cotter ANCH Dip Hort, Partner Creative Garden Design
Barry is located in our Dublin design studio and oversees all projects in the greater
Dublin area from design through completion.
Barry studied horticulture at the National Botanic Gardens where he developed his
passion for design and plant knowledge.
He also studied garden design and landscape development at the Welsh College of
Horticulture, graduating with distinction for his design and construction projects.
He worked in New York where he gained experience in landscape management
projects. He also explored his interest in education and training, delivering classes
on behalf of The New York Horticultural Society. He has continued to offer classes
and oversee educational and charity projects over the years.
He has been designing and building gardens in Dublin for over 25 years.
Barry combines his love of nature, his horticultural experience and his passion for
contemporary garden design to develop gardens which fulfil the aspirations of our
clients in harmony with the buildings to which they are connected.
Meet Martin
Martin McGuire, Team Leader
Martin has worked in landscape construction and related areas for over 15 years.
Since joining Creative Garden Design, he has brought this wealth of experience to
bear on his team. Martin derives great satisfaction from transferring our design ideas
from the drawing stage to fully realised, developed gardens.   One of Martins's key strengths is building client and crew relationships.
You will feel very comfortable bringing to him any queries you may have as your
project progresses. He will ensure that your garden project is completed to your
satisfaction.
Meet Max
Team Leader
Max has been building gardens with us for many years and he knows that to ensure that the designs we implement that there is a relationship that needs to be formed between the client, designer and builder. Max has the passion and commitment to make your garden come to fruition. Max works alongside our electrician's stonemason's plasters and our engineering company.
Max will make you feel very comfortable in your home and his work ethic will reveal the quality of character and commitment to all of our projects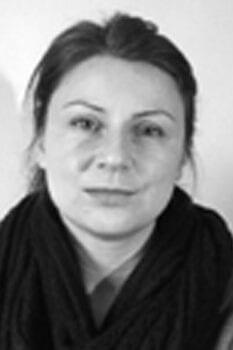 Anna Maria Bulak  B.Sc.Arch
Architectural consultant/planning and design
Anna has a project/design consultancy background and has been working in the Architecture profession for the past 7 years.
Her design and management skills have played an important part in the successful delivery of infrastructural projects
Anna is responsible for designs sketches and presentations that include preliminary sketches and designs, planning drawings and applications, tender drawings, construction drawings (including construction details) as well as preparing landscape/planning application to different county councils etc.
Our Approach & Values 
We like to incorporate a holistic perspective into our work, bridging the relationship with nature that can be reflected in our homes. We carefully position every element so that the tangible lines between aesthetics and functionality can be seen.
It's important to have good vision and a good eye for perspective. A strong emphasis on finish using plants to create a layer of life and texture colour. Our connection to working with the land is why we get great enjoyment from our projects.
We are also very proud to have strong associations with a unique registered charity  New Growth.
This is a charity that donates fruit and nut trees and cash crops to the poor farmers in Nepal. We have two programs running in Nepal that are growing year by year.
We would love if you check out how simply trees can change people lives find out more
here
PLEASE HELP US HELP PEOPLE TO GROW A SUSTAINABLE FUTURE
Why Use Us?
We are a company that has 25 years' experience of large and small scale developments across the country, and abroad. We work alongside many craftsmen who want to produce for you the best possible results and we know how to create a space that feels well designed both functionally and aesthetically pleasing. We have a good understanding of design and build process and you can be confident in our approach to design and build.
A Service You Expect
Our team is committed to the highest standard of works, and we will ensure that the best products are used in your space. We want our clients to feel informed at every stage of the experience from initial consultation to finish. We insure that the client knows at each stage what is happening and that they are reassured of how the project is coming together.

An expert team creating gardens of distinction both large and small for over 25 years
© Creative Garden Design 2020
Look What Our Clients Are Saying
Contact Details
Dublin Studio
3 Landsdowne Valley Park
Dublin
Tel/Fax: +353 (0) 1 4920101
Mobile: +353 (0) 86 8146924
Skype: creativegardendesign
E-mail: cgdsean@gmail.com
Midlands Studio
Cloonteagh
Newtownforbes
Longford
Tel/Fax: +353 (0)43 3329787
Mobile: +353 (0) 86 8146924
E-mail: cgdsean@gmail.com