Artificial Grass
Creating gardens of distinction and excellence for over 25 years
The Artificial Grass Garden
Smart grass
is a recognised artificial grass and manufactured in Europe and Creative Garden Design as an approved quality installer. Smart grass manufacturers have been producing artificial grass for 25 years and their realistic Eco Grass Range is reflected in the quality of the products. All of their grass from sports to landscape grade use 100% European materials only. Our Smart grass manufacturer is a supplier of top-grade artificial grass for sports, playgrounds all over Europe.
Smart grass
is a member of the Artificial network of Europe and have been at the cutting edge of sports fields technology all around the world. Our manufacturer has played an important part in the history of sports fields over the last 25 years in Ireland.
Smart grass
is a high-quality grass, and all grasses are non-toxic and have strict standards on heavy metals. Our grasses are ISO tested and been treated for UV stabilisation.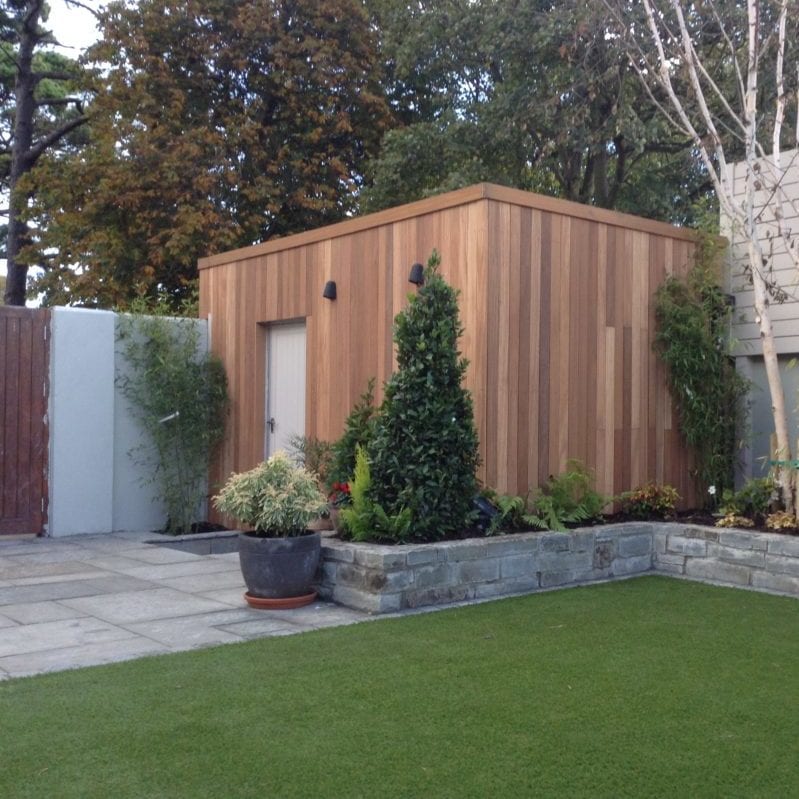 Check Out Our Sister Business
Why use artificial grass lawns
Are you fed up of children or pets trailing dirt into your house from your muddy lawn?
You can save time and effort by selecting a good quality artificial grass to replace your conventional grass lawn. When you choose a smart lawn you are choosing a product that feels natural and looks great all year round. You will be getting an installation that is fitted with passion and care. We also have a garden design background so we can enhance your home with our knowledge of what works best for your needs.
Smart grass eco range has been developed to be durable and long-lasting
• There is no more mowing watering or weeding. The grass looks natural and it feels like real grass, and It holds its lush green colour in all weather conditions all year round.
• it is eco-friendly and reduces our chemical use within the garden and that's good for the bees,
Once your smart lawn is installed you will only have to brush the leaves up, so no more edging and mowing, more time for you to enjoy your garden. Once laid your garden is always ready for relaxing and entertaining.
Child And Pet Friendly
Our grass range allows your kids to play all year round and with the weather, we are having, then a smart lawn can allow your kids to burn up the energy and still look great. You don't need to worry about dirt coming into the house or bare patches, and we can do cushioned areas around swings to make it safer if required.
Smart Grass "eco range" lawns have a great solution for your pets. No more muddy patches and paw marks everywhere and it does not leave urine smells. It is easily washed down with soap and water [no chemicals used] and the important part is the animals will be happy with the feel of it. I have seen dogs rolling in it they love the feel of it. The grass should discourage pets from digging up the ground around the lawn. There are different grass lengths to choose from for your pets.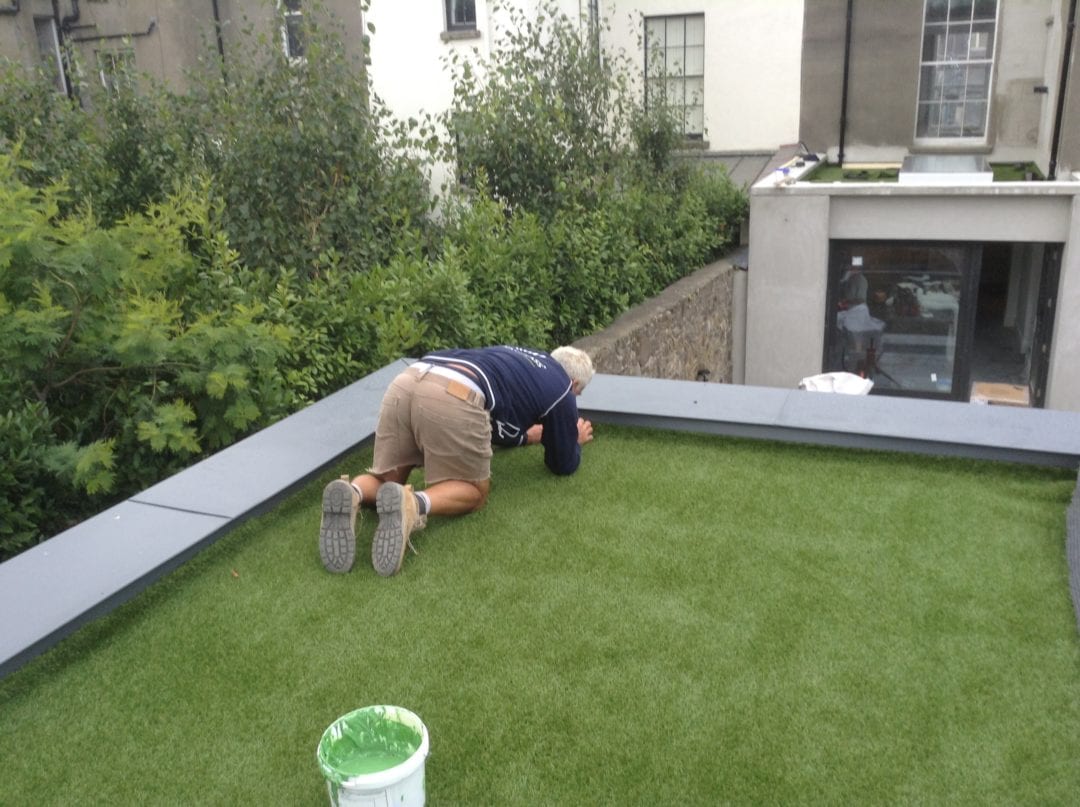 Why Use Us?
You are getting garden designers and construction teams that are used to creating great spaces, not just grass installers, we can direct you to how to best design your space that is practical and looks great. If you want a great garden regardless of what artificial grass company you go with, you need to be confident that you are getting the right design, otherwise, you could be missing out on that designed finish.
We offer a full design and installation service, from selecting quality grass to full installation service including lighting planting etc. Our packages include advice on aftercare and warranty agreement of ten years Our quality is superior to finish and we offer a competitive priced artificial grass. We have exclusivity with our range of landscape grass and an approved installer of the Smart Grass brand. Our landscape services ensure on the market making sure you always receive the best design and best quality and best value.
Small rear gardens where you want a low maintenance garden
Back garden where animals are destroying ground

An expert team creating gardens of distinction both large and small for over 25 years
© Creative Garden Design 2020
Look What Our Clients Are Saying
Contact Details
Dublin Studio
3 Landsdowne Valley Park
Dublin
Tel/Fax: +353 (0) 1 4920101
Mobile: +353 (0) 86 8146924
Skype: creativegardendesign
E-mail: cgdsean@gmail.com
Midlands Studio
Cloonteagh
Newtownforbes
Longford
Tel/Fax: +353 (0)43 3329787
Mobile: +353 (0) 86 8146924
E-mail: cgdsean@gmail.com