Large Gardens
Creating gardens of distinction and excellence for over 25 years
Designing Beautiful Large Gardens
Many large gardens can look empty and boring if the space isn't maximised, and so when it comes to planning a large garden, we will help break up the monotony of the space by adding different features. These features can act as focal points as well as points to complement the overall look and feel of the garden. Large garden water features are an especially pleasing, as are things like oversized planters, hanging baskets, play areas and dining areas. We will listen to your ideas as well as providing advice and inspiration of our own, and we are happy to share with you some large garden design pictures from previous installations as well as hand drawn and CAD designs for your space to help you truly envision how your garden will flow.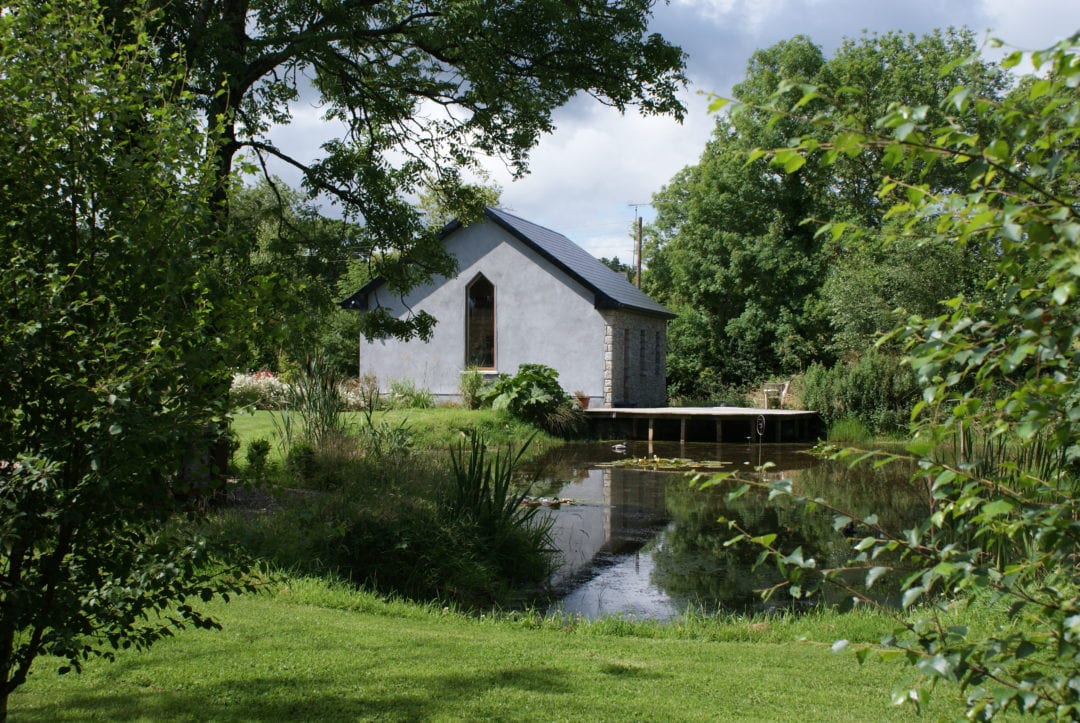 Layout Design
From inception to the final draft we will work with you using our experience and skill to deliver an exceptional garden.  

Irrigation
Our process brings all aspects of the garden into being, one of the most fundamental being irrigation.  

Landscaping
Orientation, shade, light, aesthetic, etc we take all aspects into account so that you end up with something that is very special.  

Plant Selection
We always make sure we have the right plants for the right area, theme and overall fee for your project.
Gardens That Work
You may wish to use your garden for entertaining, or perhaps you have a young family or pets who would benefit from having a safe, usable outdoor space. We take this into consideration when designing your garden, and one of the ways we can do this is to split up the area into different compartments. When drafting up large garden design plans, we can create spaces that have dining areas or even outdoor living rooms, and we can add lighting and heating so that you can enjoy your garden all year round. Adding a canopy or some shelter can also protect you from the rain during our beautiful Irish summers. Whether you want something classic like a built-in barbecue or want to keep up with the trends with an outdoor wood-fired oven, we can integrate this into the overall design. The outdoor spaces designed by us are practical as well as beautiful, and we can add lots of useful elements to your large garden. You may want a separate play area for your children or you might want some allotment space so you can grow herbs, salad, root vegetables, and other low-maintenance food plants. If you want to add practical features such as this, we can ensure they work with the rest of the garden and are attractive as well as practical.
Large Garden Options
Large garden spaces have many more options in terms of greenery and colour too. You can create a lush ambience by planting large, evergreen shrubs and mature trees won't overwhelm the space. Shrubs and trees could be used for added privacy, or to break up a square garden, and are a lovely, low maintenance way to made a large garden look more verdant. As experienced as we are with more traditional flower garden designs, we can also create more chic and contemporary spaces utilising technology and mod-cons.
For example, when done correctly, lighting can evoke different moods in your garden for each season and for each time of the day. Every finished garden will be upscale, upmarket and visually stunning, making your outdoor space a real talking point for every guest to your home
About The Plants
I try to keep my plants with some architectural interest and colour interest throughout the year. There are certain plants that I have found to be very reliable to work with over the years. This is knowledge that is built up over many years.
I try to minimise the colour palette with the plants I place in. a lot will depend on the light entering into the garden. Most small gardens can handle some mature plants fro structure and finish. I will also pick out plants and ideas to screen sheds etc.
Plants are grouped to make sure the composition looks full and balanced
In the plan you will make decisions on the following, you will see what works best for the space
Patio Area/ Material Choices
Type of lighting required, if any
Sculptures, Water Features etc,
Plant mulch finish, pebble, slate bark or fine mulch

An expert team creating gardens of distinction both large and small for over 25 years
© Creative Garden Design 2020
Look What Our Clients Are Saying
Contact Details
Dublin Studio
3 Landsdowne Valley Park
Dublin
Tel/Fax: +353 (0) 1 4920101
Mobile: +353 (0) 86 8146924
Skype: creativegardendesign
E-mail: cgdsean@gmail.com
Midlands Studio
Cloonteagh
Newtownforbes
Longford
Tel/Fax: +353 (0)43 3329787
Mobile: +353 (0) 86 8146924
E-mail: cgdsean@gmail.com