Small Garden Design
Creating gardens of distinction and excellence for over 25 years
Designing Beautiful Small Gardens
There are many challenges to designing a small garden, I try to view the garden as an overall composition the principles I find still remain the same, you need to work out the functionality first. It is important to get the relationship right between the house and the garden. I find a lot of gardens lose there identity and the feeling of space. The garden usually is taken into consideration as a complete composition.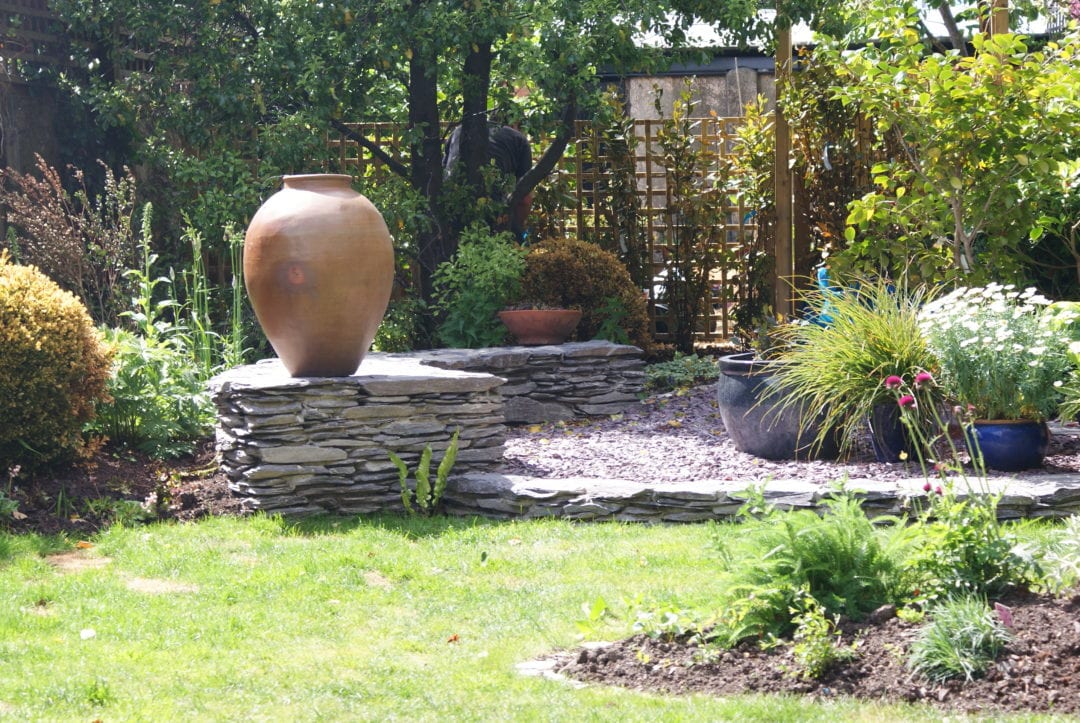 Low-Maintenance Design
There is an emphasis on creating spaces that are low maintenance and yet have the structure and plants to enhance the style of the garden.
I have noticed a trend towards creating low maintenance gardens for family's with children and pets. They are prepared to put in artificial grass and low maintenance products the children can play all year round, this seems to be a trend based on being able to spend more time with children and family. We all have busy enough lives that any spare time is precious to us. So good garden design is important to get the right space for you.
Small Garden Issues
I find that I am drawn to look at the boundaries first, most established boundaries are so standardised that they lack any finish. I try to address this issue first there are many examples in the styles section to see differently finished gardens, but as a rule the cleaner the look the better.
The nest issue is where sheds and other elements that are a necessary part of any garden need to be addressed, this can be a conversation about size and purpose.  The next issue can be unsightly views coming in from the surroundings, is it something that needs screening, or is it a tree that needs pruning. We look and solve all of these issues.  
About The Plants
I try to keep my plants with some architectural interest and colour interest throughout the year. There are certain plants that I have found to be very reliable to work with over the years. This is knowledge that is built up over many years.
I try to minimise the colour palette with the plants I place in. a lot will depend on the light entering into the garden. Most small gardens can handle some mature plants fro structure and finish. I will also pick out plants and ideas to screen sheds etc.
Plants are grouped to make sure the composition looks full and balanced
In the plan you will make decisions on the following, you will see what works best for the space
Patio Area/ Material Choices
Type of lighting required, if any
Sculptures, Water Features etc,
Plant mulch finish, pebble, slate bark or fine mulch

An expert team creating gardens of distinction both large and small for over 25 years
© Creative Garden Design 2020
Look What Our Clients Are Saying
Contact Details
Dublin Studio
3 Landsdowne Valley Park
Dublin
Tel/Fax: +353 (0) 1 4920101
Mobile: +353 (0) 86 8146924
Skype: creativegardendesign
E-mail: cgdsean@gmail.com
Midlands Studio
Cloonteagh
Newtownforbes
Longford
Tel/Fax: +353 (0)43 3329787
Mobile: +353 (0) 86 8146924
E-mail: cgdsean@gmail.com